Contact the Amesbury Quakers
Get in Touch.
Use the form below to ask a question or leave a comment. We look forward to hearing from you.
Every Sunday at 10:00am
All are welcome.
We are an unprogrammed meeting based on silent worship.
 Wheelchair Accessible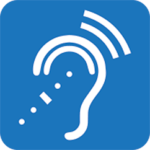 Assistive Listening System
PHONE: 978-378-0553
Please leave a message –
our Clerk of Meeting will return
your call as soon as possible.
Amesbury Friends Meeting
120 Friend Street
Amesbury, MA 01913
120 Friend St. Amesbury, Massachusetts 01913
Amesbury Friends Meetinghouse